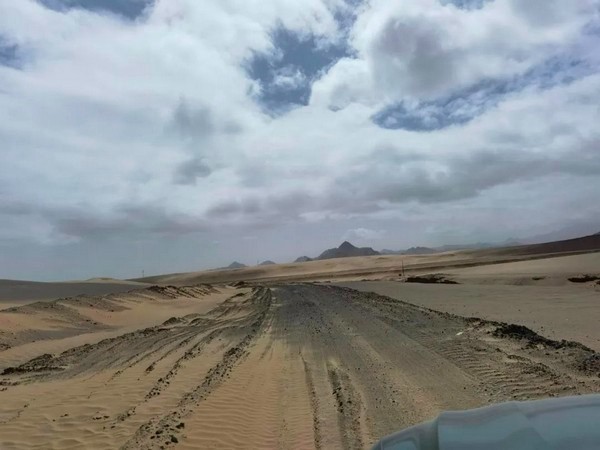 On August 9, LGMRT and Qinghai Mine, a subsidiary of a mining company in Xinjiang, officially signed a batch equipment delivery agreement, and the two sides will deepen cooperation in equipment demand, technical services, green mine construction and other aspects, mutual benefit and win-win, and jointly write a new chapter of high-quality development.
Bonding because of UL50. Quality wins the reputation
The plateau mine, 3300 meters above sea level, is faced with problems such as cold and low oxygen, large temperature difference between day and night and complex geological conditions, which brings great challenges to the construction of underground mining production. In order to cope with the severe construction challenges brought by the harsh natural environment in the plateau area, the mining company carried out careful equipment selection, and finally, the equipment of LGMRT stood out. Earlier this year, the customer introduced the UL50(National fourth engine) from LGMRT. This equipment is compact and flexible, powerful, and can adapt to the harsh working environment underground. It is the spearhead of underground shovel operation built by LGMRT combined with Sandvik technology.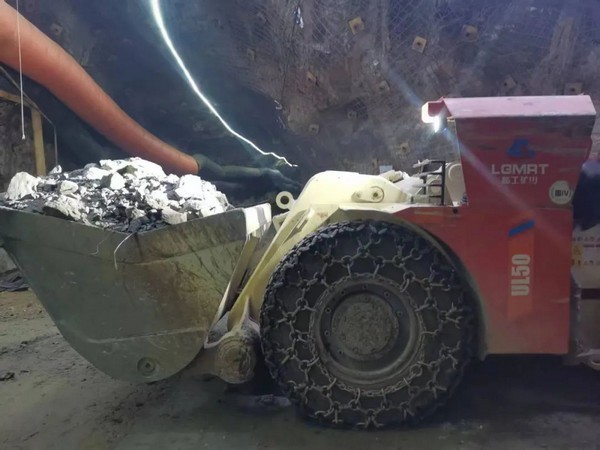 LGMRT according to the specific working conditions of customers, the equipment has carried out special configuration on the plateau. With the advanced fault diagnosis system, potential problems can be found and solved in time to ensure the continuity and efficiency of construction operations. After a period of use, the equipment's characteristics of safety, reliability, low cost per ton of ore and low carbon environmental protection have been fully reflected in mining operations. In addition, timely and thoughtful technical guidance, personalized improvement measures and perfect maintenance suggestions have provided great help for the efficient operation of the mining area on the 3,300-meter plateau.
Faith ca move mountains. We opened a new chapter of cooperation
UL50 equipment with its excellent performance has won high evaluation and deep trust from customers, and has also built a solid foundation for further cooperation. On August 9, the two sides officially signed an agreement for batch delivery of UL50 equipment, marking the further deepening of this successful cooperation.
At the signing ceremony, the two sides conducted in-depth exchanges and negotiations, committed to realizing the strong combination of mining construction technology and mining equipment, which is of great significance for promoting the development of mining to a more healthy and rapid direction.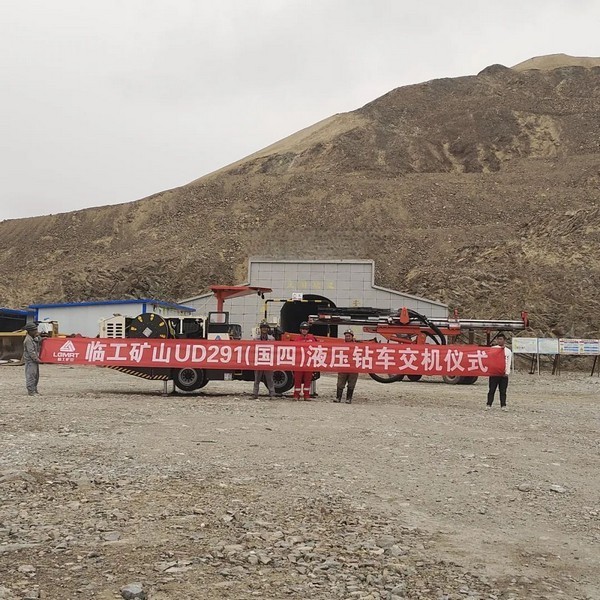 August 13, LGMRT' UD291 mining hydraulic drilling rig has successfully arrived at the customer's construction site and completed the delivery of the machine. Next, LGMRT will provide the mining area with a number of cost-effective equipment including UL50, UL70 underground scraper, UD291 mining hydraulic drilling rig and so on in batches to meet the needs of mining area production.
Service enablement full guarantee
Whether the equipment can give full play to its value and bring real benefits to customers depends not only on the reliability of the equipment itself, but also on the timeliness of service and spare parts. In order to ensure that the subsequent admission of the equipment can achieve efficient operation in the shortest possible time, LGMRT will set up a product experience, user training, maintenance support, original spare parts and other four functions in one service center in Golmud area at the end of August, to provide customers with value-added services for the whole life cycle of products.
Customer first
We continue to exceed expectations and help their businesses lead
As a joint venture between Sandvik of Sweden and LGMG, LGMRT has deep technical strength in reliability technology, mine construction scheme, new energy mine equipment, smart mine and so on. We will continue to be committed to improving product quality and service capabilities, continue to provide customers with more reliable mining professional equipment and better service, fully support the construction of green mines, to create high-quality projects.