On the morning of September 16, 2023, the "The Opening Ceremony of LGMRT service Center and Mass Equipment Delivery Ceremony" was held in Golmud, Qinghai Province. Xing Zhiqiang, deputy general manager of LGMRT' Marketing Company, Lu Shidong, general manager of Xinjiang Ruihao Trade, Le Xiaochun, product line manager of LGMRT, and the main persons in charge of surrounding mines and companies such as Golmud Kunlun Baoyu Stone Mining, Hasyatu Mining, Zhejiang Xingan Company, Yuhang Blasting, Shenghua Mining, Sunshine Coal Mine Anneng Blasting attended the ceremony. LGMRT' Golmud service center set machine sales, spare parts supply, service provision, equipment maintenance and other four functions in one, to provide comprehensive and timely services for the surrounding mines, is LGMRT' "service localization strategy" another milestone.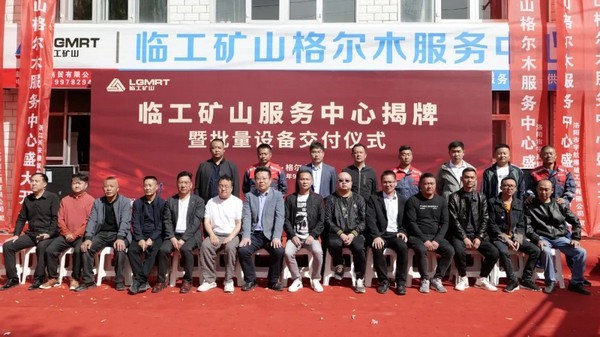 The opening ceremony of the Golmud service center of LGMRT
Strong combination to improve user experience
Golmud service center is jointly built and operated by LGMRT and Xinjiang Ruihao. Xinjiang Ruihao is a comprehensive company covering mining equipment sales, service, training and other businesses, with rich equipment maintenance capabilities and spare parts supply capabilities. The completion of the service center is a new starting point for the cooperation between LGMRT and Xinjiang Ruihao.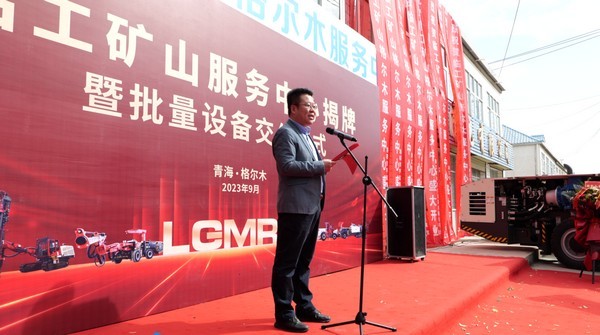 Xing Zhiqiang, deputy general manager of the marketing company of LGMRT, delivered a speech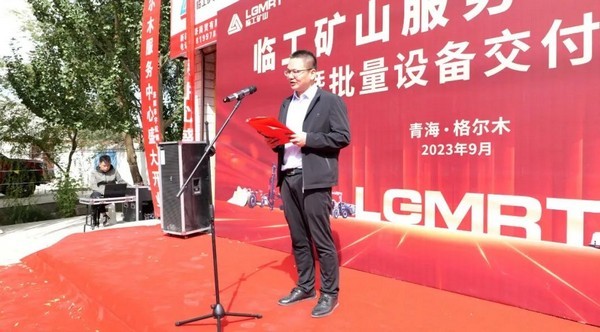 Le Xiaochun, product line manager of LGMRT, delivered a speech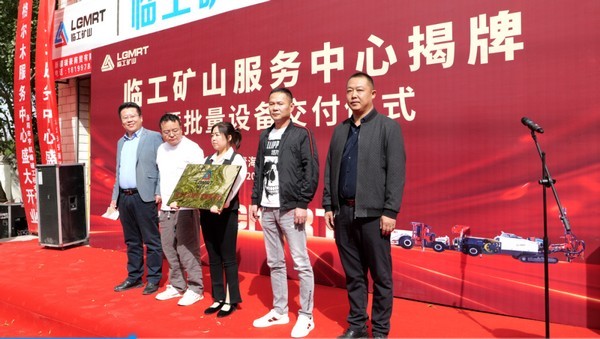 Unveiling ceremony
Aiming at the development and customization of plateau industry and mine
In order to meet the special needs of plateau construction, LGMRT' Plateau series products of the whole machine heat dissipation, engine displacement, air compressor matching and engine start, etc., have been professionally developed and customized. After the field application and strict testing in the first half of this year, these products have fully met the complex operating conditions of the plateau. The series of innovations and improvements in LGMRT have enriched the selection of mining equipment in the plateau region and made significant contributions to ensuring workers' safety and improving production efficiency.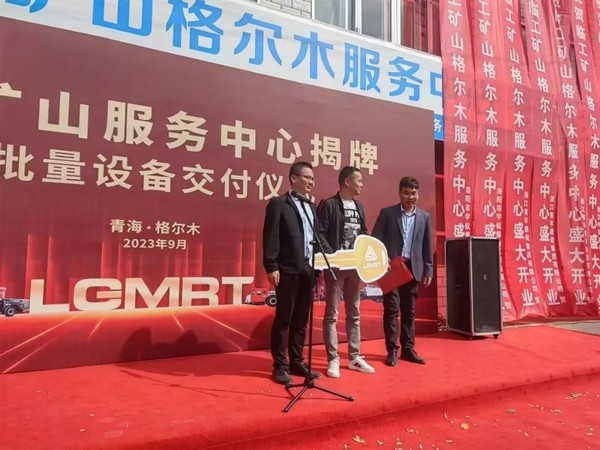 Mass equipment delivery ceremony
Practice four good service adhere to the service commitment
LGMRT adhere to the customer-centric implementation of the four good services, through the target commitment to stimulate service resources, strengthen the construction of service team, continue to improve service capabilities and product quality, to build a harmonious and win-win customer relationship.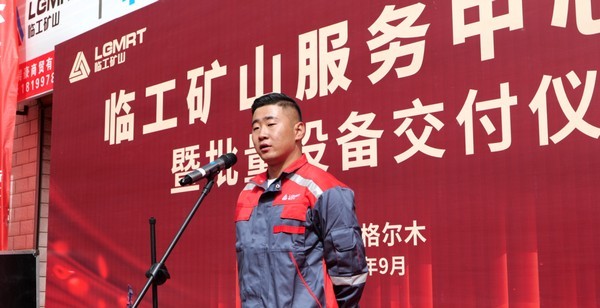 Golmud service center responsible person made a statement
LGMRT'Golmud service center station responsible person made a statement, the service station is equipped with full-time personnel and service vehicles, spare parts inventory, improve the accessibility of services and spare parts, to respond at any time, in place on the same day.
Golmud service center: Help deep cultivation of Qinghai market
The establishment of Golmud service center not only fills the gap in Qinghai market parts supply and service capacity, but also shows the firm determination of LGMRT to deeply cultivate Qinghai market and wholeheartedly serve Golmud. Now, LGMRTe and Xinjiang Ruihao go hand in hand, aiming to provide efficient and safe production guarantee for many mine owners in Golmud. We are convinced that under the firm support of customers, under the care of friends from all walks of life, as well as the excellent guidance of LGMRT and the efforts of Golmud service center, our Golmud service center will be in this is like herds of cattle and sheep, flowers and fragrance of the Kunlun Mountains, become a unique charming landscape.