On October 23, 2021, the three-day CHINA MINING 2021 exhibition.ended. With the theme of "multilateral cooperation for development and prosperity of post-pandemic era", the exhibition aims to build a new pattern of international mining cooperation in the post-pandemic era and jointly promote the development and prosperity of global mining through exchanges and cooperation among countries and regions, industries and enterprises. As the Excellent Supplier of Mining and Rock Equipments, LGMRT exhibited two star products UD391 and SDC160 at booth N1-1204.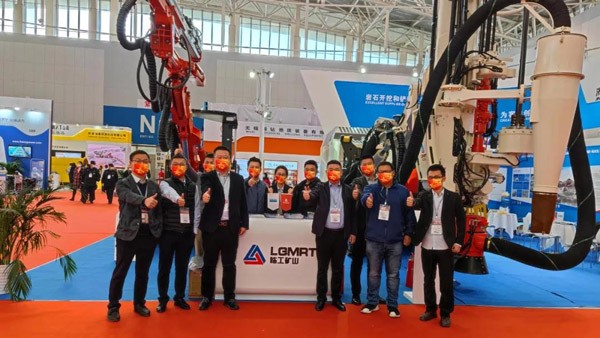 Tunnelling Pioneer—UD391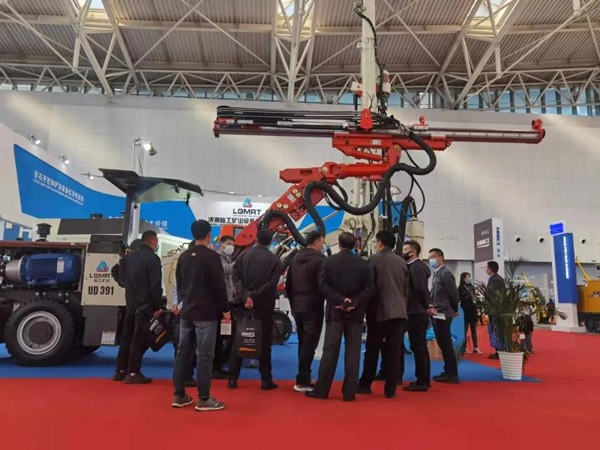 LGMRT UD391 is a compact and flexible single-boom development drill for drilling in narrow vein and mass mining as well as in tunnelling, in cross section up to 34㎡. LGMRT UD391 is equipped with Sandvik LD-50 rock drill and CBI drill control system, which delivers 18kW percussion power for stable and fast drill performance, and long service life for rock tools. The universal LG-B26NV boom is fitted with 360°feed rotation,automatic parallelism large and optimally shaped coverage, for fast and accurate face drilling ande versatility. Direct control LG-CBI drilling hydraulic system featured with automatic control functions ensures the operator to focus on safe,fast and accurated drilling progress. LGMRT UD391 is mounted on a 4-wheel drive frame-steered carrier,which features a safety canopy designed according to FOPS standard. The overall layout is designed for good visibility and stability in tramming in small mining drifts and tunnels. The development drill is easy to operate and maintain, and all daily maintenance could be done on ground level.
■Efficient and stable drilling with high product reliability
■Easy to operate and maintenance
■FOPS standard canopy.
Surface Drilling Master-SDC160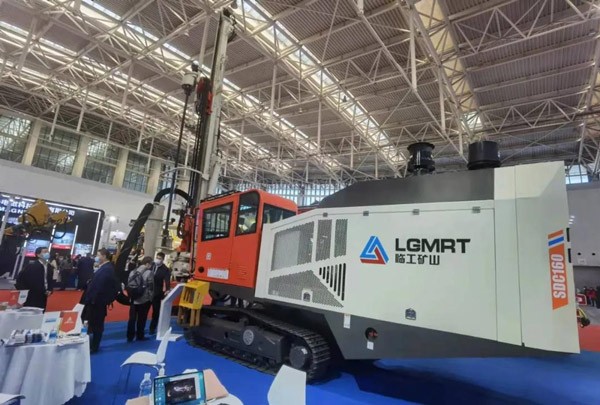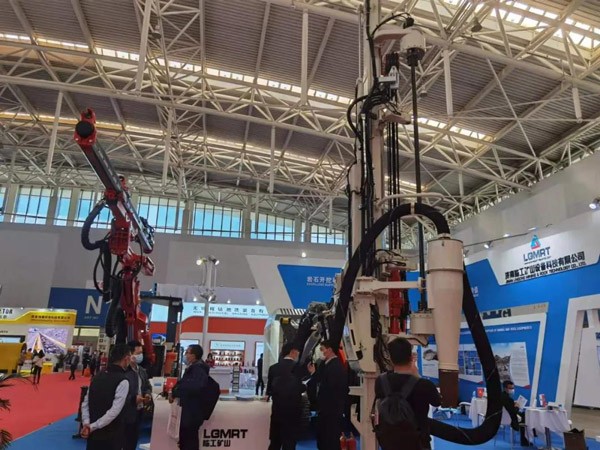 SDC160 is a diesel powered, self-contained crawler mounted drilling rig, the design and the lay-out are all originated from Sandvik classic design.The drill rig is equipped with air compressor on board, an operator's cabin, drill pipe changer and dust collector. Specific for DTH blasthole drilling in the mining, quarry and construction industries, the drilling hole diameter is wide and can be applied to various complex application.
■Unsparing in drilled meters;
■Scrooge in fuel consumption;
■Seamless cooperation;
■Safety and environment protection.
Customer Orientation, Innovation Excellence, Building the Preferred Brand of Mining and Rock Equipment in China
LGMRT is not only a manufacturer of mining equipment, but also a provider of complete solutions. Through refined operation, LGMRT provides customers with a complete range of surface and underground mining and rock equipments with reliable quality, which can cover customers' diverse working conditions. Safety, reliability, low ton mining costs, and aftermarket value-added services are our core pursuits. Let's keep the original faith and cooperate for the win-win situation.